Yay! Christmas has come and gone (without a Silhouette in our home) but there is still a chance to win one of these super fabulous machines. I love all that it can do but would love to make some inspirational vinyl wall art or try out the glass etching.
Head on over to
Little Miss Momma
to enter. While you are there, check out her great tutorials on things like Cake Pops (YUM) and fun accessories. She is very creative and fun to read.
Or you can go here to the
Familylicious
site and enter one of her contests. Just found this site and LOVE it so much!!!
And...go here too, to
Brown Paper Packages
where you will find tons of ideas for food, crafts, etc.
And here too! Look at all of the creative ideas at
Room To Inspire
.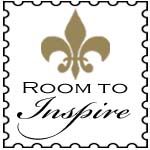 And here...Cute stuff at
The Stories of A 2 Z
And here... Stop by and visit
Honey Were Home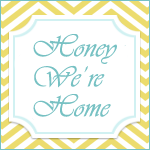 Oh my gosh and here is another!!!Woo Hoo! Head on over to
Life Rearranged
where you can not only enter to win a Silhouette, but also help a sweet little guy get what he needs all for $1.00